Choose Your Favourite
We have curated collection of high quality spices for all your favourite cuisine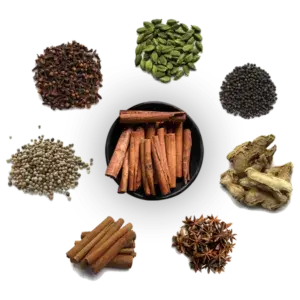 Our Pick 'n' Mix section allows you to customize and select different spices in sample quantity weights (25g – 50g). Often, customers like to have a "tasting menu" when it comes to spices. This helps you to experience the quality of our spices and ensures your satisfaction. Pick 'n' Mix gives you just that; the freedom to choose any or all the spices listed in weights starting from as little as 25 grams. You can get ALL 20 SPICES at a price less than 1,450/-
The Magic of Spices,
From the hills of Idukki!
Spices were once worth their weight in Gold. We, at Idukki Gold Spices use our 3 generation old spice knowledge and experience to bring you spices from the bountiful harvest of the fertile hills of Idukki. Most of our spices are processed from our own plantation as well as from other spice farmers from Idukki. Our commitment to quality and attention to detail is present right from the harvesting, processing, cleaning, grading, to the packaging. Each time a pouch is opened, a festival of taste and aroma awaits! Set aside the generic and become a connoisseur of spice with Idukki Gold Spices.
Farm Fresh
Fresh from our own farms
For All cuisines
For the real aroma
Secure Payments
We ensure safe and secure payments
Fast Shipping
Pan India delivery. Free shipping all over Kerala